Hopeline Christian Society and partners have helped repair 25 homes and provide food and medical relief in Haiti after Hurricane Matthew.
Stop or Replay
Music Here

Jeff Mooradian
You can contact us at
info@hopeline.org

How It Works for Those who Want a Life In Missions...
Bank and Major Credit Card Donation Help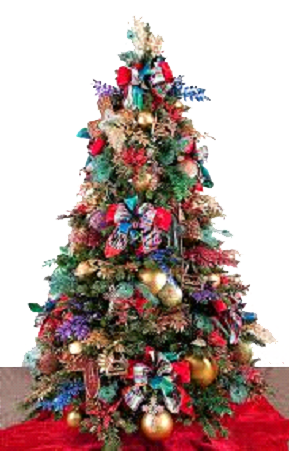 Help the Cowgirl raise money for New Hope Academy Orphanage through her Christmas Cowgirl Reindeer Round-Up fundraiser. www.hopeline.org/Cowgirl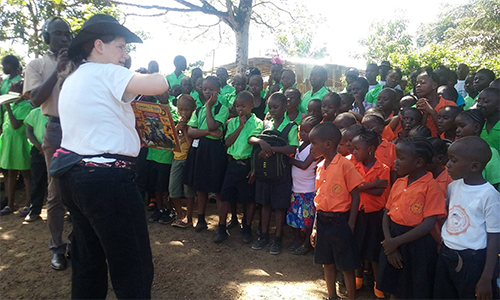 New Hope Academy, an orphanage in Liberia with over 350 children that Hopeline Christian Society along with Annette and several others have been helping on and off over the last couple of years.
Hopeline can help make your dreams like this come possible. Changing you, other ministries and those needing Jesus' love around the world.
Annette was the first missionary to ever visit New Hope Academy Orphanage :) All of thier lives will be changed forever. Hopes and dreams that come true will last forever and never be forgotten.
Be a part of and help Hopeline Christian Society help New Hope and many other orphanages and missionaries around the world.
New Hope Academy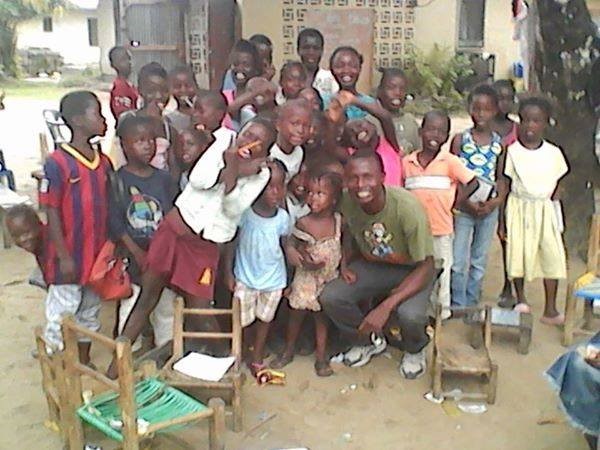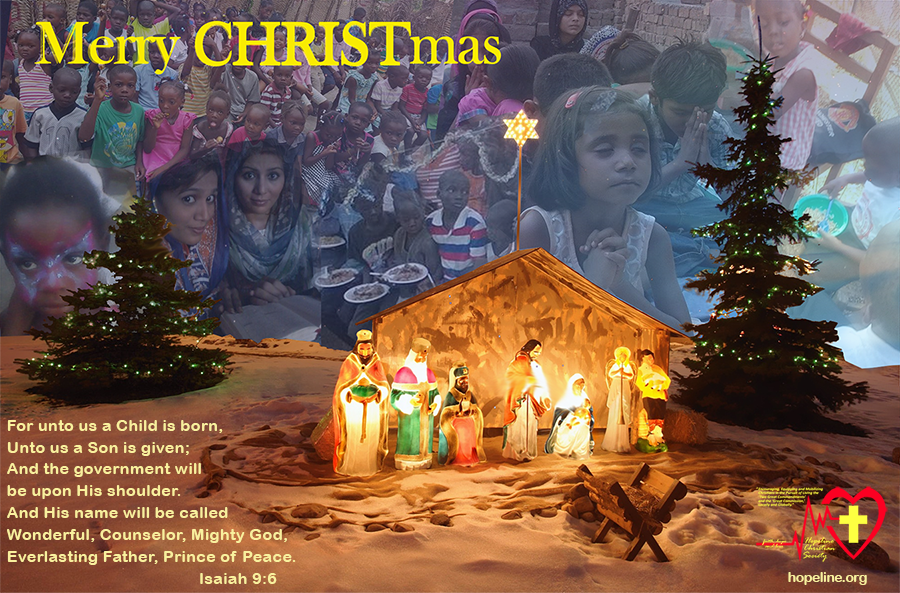 CHRISTMAS
We live in a world that mostly ignores and rejects the God of the Bible, Jesus Christ. We worship false gods like Islam, Money, Multi-Culturalism and the Earth but reject the God that created us all and sustains us with good and perfect gifts. All we need to do is look around to see the chaos and hatred we are creating towards each other through rejecting God. We are becoming more selfish and expect everyone to give us everything we want for nothing, apparently just because we deserve it because we are special. I am not special nor are you other than we have a God (Jesus) that loves us because of who He is.
Love is a choice. A choice to do good for others that they would not do for you. A choice to not expect others to do things for you but to be appreciative when they do something for you.
CHRISTmas is a time to remember the love God has given us and how He wants to bring us together in love. Jesus gave His life for us on the cross, provides us food and gives us family and friends to love. He does this because of His love for us in spite of the evil we have done to Him and others. We need to show love to others. Not because we have to or are expected to, but because we choose to. We need to open our eyes because have so much to be thankful for.
Share your love this CHRISTmas. Not to just to the ones who give to you, but also to those who cannot!

IT IS MORE BLESSED TO GIVE THAN TO RECIEVE...


The Real First CHRISTmas Tree
Martin Luther agonizingly fords one foot ahead of the other during this long, bitter-cold trek through the woods.
Exhausted and discouraged from setbacks since early dawn, his frozen surroundings provided no encouragement. His thoughts. His thoughts of his dear family at home were the only bright spot in his bleak environment.
Suddenly a verse flashed into his mind…
"I will lift up mine eyes unto the hills, from whence cometh my help. My help cometh from the Lord, which made heaven and earth."
Psalm 121:1-2
Instinctively, he raised his eyes heavenward to thank God for the reminder. Instantly the haunting beauty of God's starlit night pushed his gloomy thought aside.
He was filled with joy at the loveliness he saw. The stars illuminated the sparkling snow on the heavily laden trees. Realizing the opportunity to teach his family more about Christ, the Light of the World, Luther immediately headed home. He strode through the snow with new energy.
Bursting through the door with excitement, he shouted for his family to follow him without delay. Always ready for adventure, they grabbed coats, pulled on boots, and hurried out to catch a glimpse of God's glory and it's meaning for them. After some discussion, they decided to cut down on of the trees and bring it inside.
How could they represent that magnificent starlight? The same starlight that led the wise men to the Christ Child that holy time so long ago. Candles! Securing them on the branches, they shared in the wonder and awe of the shepherds and the wise men.
To remember God's goodness, they hung cookies and apples on the branches. The beauty of the rich worship in their simple home, that snow covered night, was one they would long remember.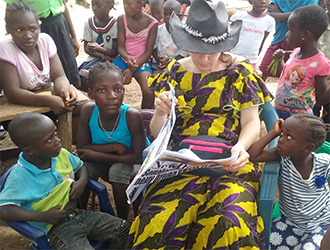 Congratulations to the "Cowgirl" for helping New Hope Academy Orphanage in Liberia...
"And let us not grow weary while doing good, for in due season we shall reap if we do not lose heart. Therefore, as we have opportunity, let us do good to all, especially to those who are of the household of faith."
Galatians 6: 9, 1
Have you found the true meaning of
"I CARE?"
Find the "I CARE " link!!!
The goal of Hopeline Christian Society is to help Christians fulfill their calling and show their love for God to a world that needs His love and hope, Locally and Globally.
Learn how to help in your own community;


Learn how to develop your own long term support program;


Learn how to help those living in poverty around the world.